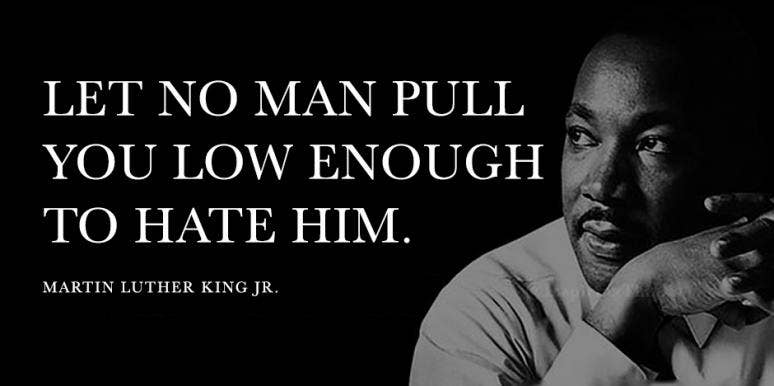 If the world were fair, Martin Luther King, Jr. would be 90 today. He would be on a porch, somewhere warm. He would be enjoying his grown children and perhaps even grown grandchildren. He would have been able to see how dynamic Corretta really was. Martin would have been able to see the rise of Bishop TD Jakes, the boldness of Serena, Gabrielle and Simone. Martin would have been able to see a community organizer whom was a law student, become a president. Martin would have seen that the dream was possible–even in pieces.
On today, in lieu of a birthday party, have a whole national holiday to remember what is, what was and what is yet to come.
I feel the same way about Dr. Martin Luther King, Jr. as I feel about Jackie Robinson. I think the world saw their 'softness' as weakness. I think that we don't really appreciate what it takes to be the grown up in the room at points. We don't take into account the cost of self-control, and we often don't understand the price to keep it.
In the life of Dr. Martin Luther King, we see this incredible man, with the capacity to influence and direct the gaze of the entire nation! We see a man driven by a single thought amid forces that would seek to destroy all he dreamt could be better. I believe that the ability to channel pain, loss and suffering is a skill worth perfecting. It is that channeling, that active resisting–the raging against the dying of the light–which allowed him to be as dynamic as he was!
In these early hours, in remembering the life he lived, and the promise of what's to come, I can only remember one of the most poignant quote that he gave:
On today, the best way to keep his memory, to honor his legacy is to just keep moving.  So, I  will keep moving.
[images from Pinterest]